Account Engineering Assistant
Apply Now
Job ID 2021-10460
Date posted 03/17/2021
Overview - External
FM Global is a leading property insurer of the world's largest businesses, providing more than one-third of FORTUNE 1000-size companies with engineering-based risk management and property insurance solutions. FM Global helps clients maintain continuity in their business operations by drawing upon state-of-the-art loss-prevention engineering and research; risk management skills and support services; tailored risk transfer capabilities; and superior financial strength. To do so, we rely on a dynamic, culturally diverse group of employees, working in more than 100 countries, in a variety of challenging roles.
The Account Engineering Assistant's main responsibility is to assist Account Engineers in maximizing their time with our customers. They will develop positive relationships with clients and brokers, as well as with Account Engineers and Engineering managers.
The Account Engineering Assistant will develop excellent working relationships and understanding of the role of the Account Engineers. They will also work closely with the Group Manager of Account Engineering (GMAE) and with clients and brokers.
Responsibilities
Request, maintain and follow up as necessary on engineering servicing for locations requiring risk evaluation/assessment
Ensure timely delivery of products and services to new and existing clients
Support account engineering efforts to achieve meaningful risk improvement
Ensure the accuracy and timeliness of engineering documentation to client
Generate and compile information for Account Engineering use during presentations and meetings
Respond to internal and external customer inquiries and/or direct to appropriate personnel
Qualifications
Experience: 2+ years' experience supporting a work group and/or manager, preferably in an insurance or related work environment
Strong interpersonal skills to get along with various levels of the engineering teams as well as with clients and brokers
Strong attention to detail, demonstrated ability to produce work with high level of data quality and accuracy
Strong organization, time management and prioritization skills as well as problem solving capability
Customer oriented and able to work well in teams!
Outstanding technical skills, including but not limited to, Microsoft Office applications such as Word, Excel and Outlook
We offer our employees a wide range of benefits including career long learning opportunities, tuition reimbursement, 401 (k), pension, flexible schedules, rich health and well-being programs, generous time off allowances, volunteer days and so much more!
FM Global is an Equal Opportunity Employer and is committed to attracting, developing and retaining a diverse workforce.
Apply Now
Training & Benefits
Events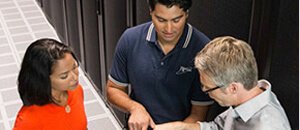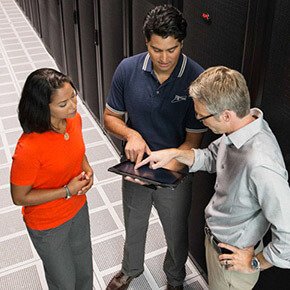 At FM Global, we strive to build ongoing partnerships with our clients, and key to accomplishing this is developing long-lasting relationships with our employees. For that reason, our benefits programs are designed to be attractive to employees throughout the various stages of their lives—and careers.
We call it
TOTAL REWARDS.
Though specific policies and programs may vary by location, they are all designed to provide stability and security for you and your family. Now and in the future.
To support what matters to you, our Total Rewards benefits include:
Extensive training and professional development
Inclusive culture that seeks out and respects diversity
Healthy work/life balance through employee-focused policies, such as healthcare, fitness reimbursement and paid time off
Company-provided car (for field engineers)
Competitive compensation and comprehensive benefits package that includes competitive base pay, an employee incentive plan, retirement benefits and programs
Corporate citizenship programs and sustainability initiatives, including the Matching Gift and United Way campaign programs. Whether we're protecting the environment or giving back to the community, we are committed to doing business with honesty, integrity and transparency
Events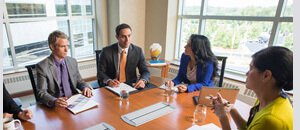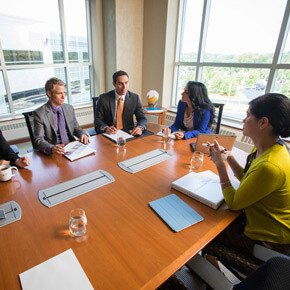 The best way to learn more about what makes field engineering at FM Global so unique is to engage us in conversation. And visiting us at one of our events gives you the opportunity to ask questions in person and find out firsthand what makes our programs, our philosophy and our business so admired.