Technology Co-Op Program
Apply Now
Job ID 2019-8937
Date posted 01/13/2021
Overview - External
FM Global has several rewarding and challenging full-time, 6-month, paid co-op opportunities to offer to students that are motivated to apply their classroom experience, professional attitude and personal ambition. You will get firsthand experience while earning college credits and getting paid!
FM Global's co-op opportunities are based at our corporate headquarters in Johnston, RI, which is part of the greater Providence area. With a large college-age population, Providence offers a vibrant arts and entertainment scene that includes local theatre and music, collegiate and minor league sporting events, and great restaurants and we're not that far from the beautiful RI beaches!
Responsibilities
Available opportunities include:
SOFTWARE DEVELOPMENT: As a software development co-op, you will have the opportunity to work on real-world problems and solutions with a team of talented developers. Your projects may consist of developing or modifying business applications, integrating business applications and databases, augmenting rapid software delivery and deployment processes, and automating software testing processes.
Skills we are seeking for the software development role:
Enrolled in Computer Science or related degree program

Theory and principles of software engineering

Fluency in high-level programming languages (including OOP), environments, and tools for computing

Knowledge of databases and computer operating systems and basic knowledge of networks

Ability to work effectively in teams and solve problems
CYBER SECURITY: As a Cyber Security Specialist, you will be a member of the Cyber Threat Services Team. This team is responsible for the detection of cyber security threats impacting FM Global, and responding to those events.
Skills we are seeking for the Cyber Security role:
Enrolled in a Computer Science, Cyber Security, Information Technology or related degree program

Have strong written, verbal and interpersonal communication skills

Able to generate creative ideas to solve problems and improve work methods

Strong team players that can work independently when needed and have a solid understanding of basic concepts in at least one technology discipline (i.e.: Networking, Systems Administration, End-User Support, Development etc.
SERVER: As a Server Specialist, you will be a member of the Infrastructure Operations and Support Team. The team's focus is a responsive approach to delivering proactive support and effective resolution services to ensure the success of FM Global's business operations. Daily, you could be exposed to working in incident/problem resolution, server builds/imaging, server virtualization
Skills we are seeking in the Server Specialist candidate:
Software maintenance, file services and/or server monitoring/alerting software.

Enrolled in a Computer Science, Information Technology, Network Engineering or related degree program
Familiarity and experience using Windows server operating systems.

Basic understanding of core server technologies, such as TCP/IP networking, database functions, Windows Endpoint OS (10,8,7), Windows servers and computer hardware.

Strong written, verbal and interpersonal communication skills, organized, strong problem solver and team player

Strong understanding of basic concepts in at least one technology discipline (i.e.: Networking, Systems Administration, End-User Support, Development etc.)
NETWORK: As a network co-op, you will join a team responsible for strategy, design, deployment, and support of corporate data, video and voice networks. This individual will have knowledge of basic network design, implementation, operational support and reporting, and will be required to work cross functionally to sustain and enhance user experience.
Skills we are seeking in the Network co-op role:
Demonstrated ability to understand and administer new toolsets and technologies.

Some experience with Cisco enterprise class routers and switches, Nexus platform exposure a plus.

Ability to communicate in an understandable and professional manner, both written and verbal

Strong background supporting end users in multiple areas.

Experience with the design, configuration and management of wireless networks.

Working knowledge of LAN/WAN and Wireless networking principles.
DATA ANALYTICS: The Data Analytics team at FM Global is responsible for extracting insights out of our data to help our leaders make better business decisions. In this role, you will help us design, develop, and maintain the technology solutions that support analytics and reporting. Working on the Analytics Technology team within the Data Analytics organization, you will work with the technology and data platforms that support our data analysts. You may work on software development, code analysis, requirement analysis, testing existing software, developing reports and data visualizations and/or testing new open source packages.
Skills we are seeking in the data analytics role:
Data Literacy; understanding database fundamentals, including SQL

General knowledge of computer fundamentals, including operating systems and networks

Prior knowledge of one or more of the following is a plus: Python, R, C#, SQL, REST APIs, JavaScript Frameworks, ASP.NET, DAX, PowerBI or similar data visualization tool

Ability to learn quickly on the job, work in teams and share ideas to solve problems
We are a leading property insurer of the world's largest businesses providing more than one-third of FORTUNE 1000-size companies with engineering-based risk management and property insurance solutions. FM Global helps clients maintain continuity in their business operations by drawing upon state-of-the-art loss-prevention engineering and research; risk management skills and support services; tailored risk transfer capabilities; and superior financial strength. To do so, we rely on a dynamic, culturally diverse group of employees, working in more than 100 countries, in a variety of challenging roles.
Qualifications
Apply Now
Training & Benefits
Events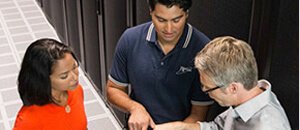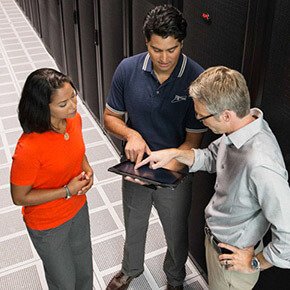 At FM Global, we strive to build ongoing partnerships with our clients, and key to accomplishing this is developing long-lasting relationships with our employees. For that reason, our benefits programs are designed to be attractive to employees throughout the various stages of their lives—and careers.
We call it
TOTAL REWARDS.
Though specific policies and programs may vary by location, they are all designed to provide stability and security for you and your family. Now and in the future.
To support what matters to you, our Total Rewards benefits include:
Extensive training and professional development
Inclusive culture that seeks out and respects diversity
Healthy work/life balance through employee-focused policies, such as healthcare, fitness reimbursement and paid time off
Company-provided car (for field engineers)
Competitive compensation and comprehensive benefits package that includes competitive base pay, an employee incentive plan, retirement benefits and programs
Corporate citizenship programs and sustainability initiatives, including the Matching Gift and United Way campaign programs. Whether we're protecting the environment or giving back to the community, we are committed to doing business with honesty, integrity and transparency
Events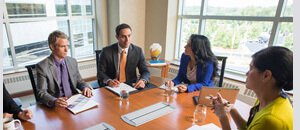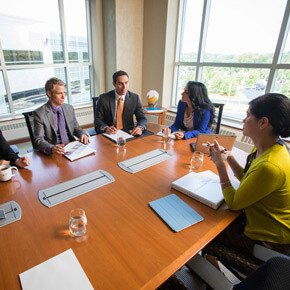 The best way to learn more about what makes field engineering at FM Global so unique is to engage us in conversation. And visiting us at one of our events gives you the opportunity to ask questions in person and find out firsthand what makes our programs, our philosophy and our business so admired.