Innovation Intern
Apply Now
Job ID 2019-8427
Date posted 02/21/2019
Overview - External
FM Global's Innovation team, located in Providence, Rhode Island, is responsible for guiding the transformation of ideas and opportunities into products and services that create value for our clients. The team does this by monitoring trends, sourcing ideas, developing business cases and executing and scaling ideas so that FM Global may boldly define the future of insurance.
FM Global's Innovation team is searching for an intern to contribute to the team's initiatives and position the company competitively in the market. Unlike internships at other companies, FM Global's innovation interns gain meaningful, real-world experience in gathering, analyzing and evaluating data. As an intern, you will receive excellent mentoring and supervision and gain real-world working experience in a corporate environment. Your qualitative and quantitative contributions will play an integral role in assisting the innovation team to position FM Global both as an industry leader globally, as well as an employer of choice locally.
Responsibilities
You can expect to develop confidence & marketable skills by performing the following:
Continuously scan competitive landscape for emerging trends and opportunities

Offer perspectives to support compelling and research supported viewpoints on emerging technology trends to the team

Search for startups & established firms to partner with proof-of-concept tests

Contribute content & ideas to the internal innovation platform

Support efforts of establishing a new company-wide culture of innovation

Receive excellent mentoring and supervision

Gain real world working experience in a professional, corporate environment
Qualifications
To be considered for FM Global's Innovation internship, you must:
Maintain a cumulative GPA of 3.0 or higher

Major in Business Management, Market Research, Leadership & Innovation, or related fields

Have a strong knowledge of Microsoft Office suite

Possess strong market research skills

Have a graduation date of December 2019 or May 2020
Ideally, the hours would be full-time during the summer with a start date in spring 2019.
The FM Global innovation internship is offered at the FM Global Innovation Center in Providence, Rhode Island. Parking over the course of your internship would be covered by FM Global.
Apply Now
Training & Benefits
Events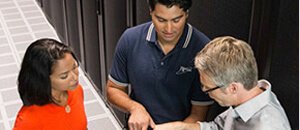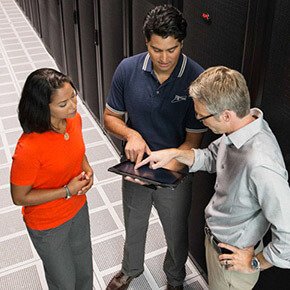 At FM Global, we strive to build ongoing partnerships with our clients, and key to accomplishing this is developing long-lasting relationships with our employees. For that reason, our benefits programs are designed to be attractive to employees throughout the various stages of their lives—and careers.
We call it
TOTAL REWARDS.
Though specific policies and programs may vary by location, they are all designed to provide stability and security for you and your family. Now and in the future.
To support what matters to you, our Total Rewards benefits include:
Extensive training and professional development
Inclusive culture that seeks out and respects diversity
Healthy work/life balance through employee-focused policies, such as healthcare, fitness reimbursement and paid time off
Company-provided car (for field engineers)
Competitive compensation and comprehensive benefits package that includes competitive base pay, an employee incentive plan, retirement benefits and programs
Corporate citizenship programs and sustainability initiatives, including the Matching Gift and United Way campaign programs. Whether we're protecting the environment or giving back to the community, we are committed to doing business with honesty, integrity and transparency
Events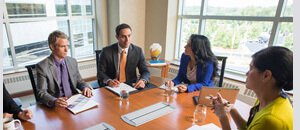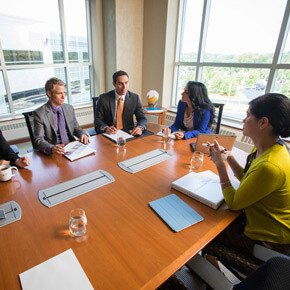 The best way to learn more about what makes field engineering at FM Global so unique is to engage us in conversation. And visiting us at one of our events gives you the opportunity to ask questions in person and find out firsthand what makes our programs, our philosophy and our business so admired.