Consultant Engineering Intern
Apply Now
Job ID 2020-9982
Date posted 01/07/2021
Overview - External
FM Global is one of the world's largest commercial and industrial property insurance and risk management organizations specializing in property protection. More than one out of every three Fortune 1,000 companies, as well as leading international corporations, benefit from FM Global's superior financial strength, policy coverage, risk management skills and extensive expertise in loss prevention engineering and research.
Ranked 447 on the FORTUNE 500 list of America's largest companies, FM Global employs more than 5,400 employees worldwide, including 1,900 loss prevention engineers.
We will share FM Global's nearly two centuries of knowledge and experience with you. We will provide you with opportunities to work hands on with some of the world's most influential organizations, helping them understand risk and protect their assets. We will provide the resources for you to build a career with a Fortune 500 Company that puts employees first. To do so, we rely on a dynamic, culturally diverse group of employees, working in more than 100 countries, in a variety of exciting roles.
Consultant Engineer - Internship:
Are you interested in a career where you have the power to influence outcomes and make a difference in the future - yours, your clients', and the company's? When you join FM Global as an intern, you have the ability to bring your engineering learning to life and learn how we help clients neutralize potential disaster—saving property, businesses, and lives!
Responsibilities
Consultant Engineer - Internship:
If you enjoy variety, we will put your time‐management and organization skills to use through field visits, office work, and projects.
We will have you involved with special projects, job shadowing, and real work, both in the office and out in the field. We will help deepen your practical engineering knowledge and pave your road to success by taking an immersive journey into our business.
Explore our unique business model and key differentiators through training, research, and first-hand experience! Shadow employees in a range of departments, attend meetings, and experience being a part of the FM Global team. Gain exposure to our training program for consultant engineers, access on-demand learning sessions across a range of topics. Learn how to apply our loss prevention standards for FM Global clients. Join our engineers in the field and live a "day in the life" of a consultant engineer. Assist with special projects and see how engineering data is used throughout the company.
During the internship, you will be given assignments of limited scope and complexity giving you the opportunity to learn. The internship will provide the opportunity to:
Participate in FM Global training to learn the fundamentals of building construction, occupancy, protection, and exposures (COPE) as it relates to risk assessment and risk mitigation.

Learn the fundamentals of fire protection systems.

Trail FM Global Field Engineers during their visits to commercial properties of varying complexity and learn how to perform "hands

‐

on" site assessments of the physical property, including roofs.

Review mechanical and electrical equipment operation, installation, maintenance, and loss potential hazards.

Make recommendations and/or engineering solutions to ensure client understanding and agreement for risk improvement.

Document risk analysis of locations visited.

Lead and deliver a technical project to be determined by FM Global Supervisors.

Shadow professionals in various departments within FM Global to gain a holistic understanding of the company and engineering team.

Participate in professional development events with other interns.
Qualifications
Consultant Engineer - Internship:
Successful Consultant Engineer Interns have the following qualifications:
Plan to graduate with a bachelor's degree in engineering (civil, chemical, mechanical, industrial, electrical, etc.) or fire protection; able to demonstrate diverse knowledge of engineering principles;

Ability to work full time during summer internship and commute to assigned operation throughout internship;

Valid driver's license and access to a vehicle throughout internship;

Strong verbal and written communication skills; good analytical, organizational, problem solving, and interpersonal skills;

Efficient time management skills; naturally inquisitive and able to undertake and deliver projects;

Physical ability to climb commercial ladders (ex. inspect roofs), lift >25 lbs., and some clients require working in confined spaces.

Proficient in MS Office products.
FM Global is an Equal Opportunity Employer
Apply Now
Training & Benefits
Events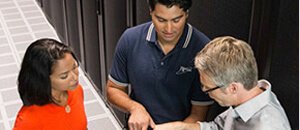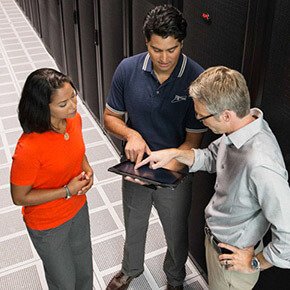 At FM Global, we strive to build ongoing partnerships with our clients, and key to accomplishing this is developing long-lasting relationships with our employees. For that reason, our benefits programs are designed to be attractive to employees throughout the various stages of their lives—and careers.
We call it
TOTAL REWARDS.
Though specific policies and programs may vary by location, they are all designed to provide stability and security for you and your family. Now and in the future.
To support what matters to you, our Total Rewards benefits include:
Extensive training and professional development
Inclusive culture that seeks out and respects diversity
Healthy work/life balance through employee-focused policies, such as healthcare, fitness reimbursement and paid time off
Company-provided car (for field engineers)
Competitive compensation and comprehensive benefits package that includes competitive base pay, an employee incentive plan, retirement benefits and programs
Corporate citizenship programs and sustainability initiatives, including the Matching Gift and United Way campaign programs. Whether we're protecting the environment or giving back to the community, we are committed to doing business with honesty, integrity and transparency
Events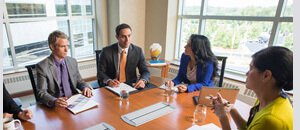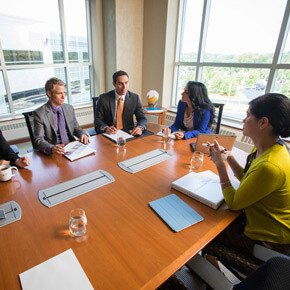 The best way to learn more about what makes field engineering at FM Global so unique is to engage us in conversation. And visiting us at one of our events gives you the opportunity to ask questions in person and find out firsthand what makes our programs, our philosophy and our business so admired.