Intern II - Non-Tech/Prof
Apply Now
Job ID 2018-8142
Date posted 11/07/2018
Overview - External
FM Global is a leading property insurer of the world's largest businesses, providing more than one-third of FORTUNE 1000-size companies with engineering-based risk management and property insurance solutions. FM Global helps clients maintain continuity in their business operations by drawing upon state-of-the-art loss-prevention engineering and research; risk management skills and support services; tailored risk transfer capabilities; and superior financial strength. To do so, we rely on a dynamic, culturally diverse group of employees, working in more than 100 countries, in a variety of challenging roles.
This exciting opportunity is withAFM,our "best-in-class" middle market property insurer. AFMis exploring new ways to expand and tailor coverage to meet our brokers' and client's ever-evolving business challenges. Drawing on the full strength of the FM Global Group, we help our clients choose how to best identify, prioritize and reduce future loss in a way that makes practical and affordable sense. We distribute our property insurance products and engineering solutions exclusively through a network of brokers. We valuelong-term relationships that provide the realization of greater value by deploying the skills of our highly trained account engineers and production underwriters.
Responsibilities - External
This position is accountable for applying classroom knowledge, gain practical employment experience, and explore areas of interest for future job opportunities post-graduation. This role will be a learning experience but also aid the local AFM Office and one or more Production Underwriters and Account Engineers.
This is accomplished through the performance of underwriting and account/broker servicing activities. This involves working closely with Production Underwriters, Account Engineers, and Management.
An Intern is a team player working with Production Underwriters, Account Engineers, Account Administrators, Claims and other personnel that has demonstrated quick ability to learn and apply concepts as well as shows initiative in all areas of accountability.
Qualifications - External
| | |
| --- | --- |
| Education | High School diploma or equivalent. Currently working towards a College Degree with Business major. |
| Experience: | At least 2 years working towards a College Degree with a Business Major. |
| Skills/Knowledge: | Computer experience including basic working knowledge of Windows software applications such as MS Word, Excel, and Access. Keyboard and data entry skills with typing speed and accuracy; mathematical aptitude with the ability to resolve numerical miscalculations; sound organizational skills with attention to detail and accuracy; good oral and written communication skills; career oriented with a focus on quality performance and customer service, a professional demeanor and positive attitude. |
Apply Now
Training & Benefits
Events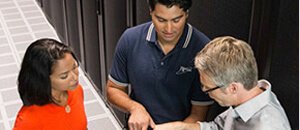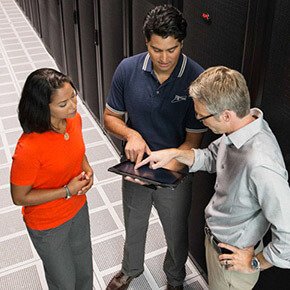 At FM Global, we strive to build ongoing partnerships with our clients, and key to accomplishing this is developing long-lasting relationships with our employees. For that reason, our benefits programs are designed to be attractive to employees throughout the various stages of their lives—and careers.
We call it
TOTAL REWARDS.
Though specific policies and programs may vary by location, they are all designed to provide stability and security for you and your family. Now and in the future.
To support what matters to you, our Total Rewards benefits include:
Extensive training and professional development
Inclusive culture that seeks out and respects diversity
Healthy work/life balance through employee-focused policies, such as healthcare, fitness reimbursement and paid time off
Company-provided car (for field engineers)
Competitive compensation and comprehensive benefits package that includes competitive base pay, an employee incentive plan, retirement benefits and programs
Corporate citizenship programs and sustainability initiatives, including the Matching Gift and United Way campaign programs. Whether we're protecting the environment or giving back to the community, we are committed to doing business with honesty, integrity and transparency
Events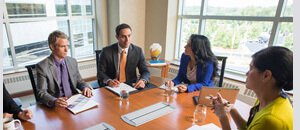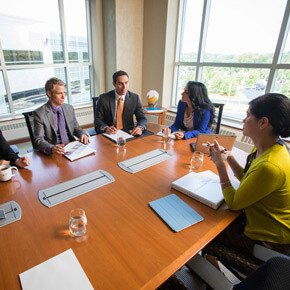 The best way to learn more about what makes field engineering at FM Global so unique is to engage us in conversation. And visiting us at one of our events gives you the opportunity to ask questions in person and find out firsthand what makes our programs, our philosophy and our business so admired.