A sense of
Belonging
FM Global is a people-driven business. It is our ability to harness the power of our diversity that allows us to create the unique, world-class services we're known for.
We're committed to attracting a talented and diverse workforce and fostering a culture of inclusion that allows diversity to thrive and seed innovation.
This commitment starts at the top with our Inclusion Steering Committee comprised of FM Global executive leaders from around the world. Our commitment statement communicates the values we pledge to hardwire into our culture through our actions, words and intentions.
We are an organization of individuals that care deeply about each other, our clients and the communities in which we work. Living our commitment ensures we foster a culture of belonging, and is part of our organizational DNA.
Our Inclusion
Commitment Statement
Appreciation for diversity of thought

that stems from an individual's gender, ethnicity, global background, experience and other dimensions

Acceptance and respect for each other's opinions

in a safe and secure environment to actively foster an inclusive culture

Curiosity about our individual differences
Recognition of our own biases

and willingness to address them

Confidence to share, learn and build

on our collective wealth of knowledge

Willingness to support equity

in the professional growth and advancement of all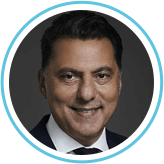 As Inclusion Steering Committee members, we bring our individual roots, unique life journeys and perspectives to our discussions. I'm proud to stand behind our commitment statement—not just as a 32-year veteran of FM Global, but as an Arab-American, as a Muslim and as an

immigrant.
- Ziad Alex Selim Tadmoury,
senior vice president, division manager AFM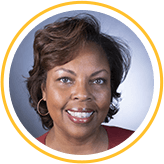 The value of individuals and each of our unique contributions cannot be understated. At FM Global, resilience is fueled by the contributions of many individuals. And, collectively, we are grounded in a common interest—our clients. Through the inclusion of our diversity in an environment where we feel a sense of belonging, we are inspired to give our best to each other and exceptional service to our clients every

day.
- Sonserae Toles,
vice president, culture and employee experience
Business Resource
Groups
A Business Resource Group is a voluntary, employee-led group formed to act as an inclusion resource for both the group members and the business.
Our Global Business Resource Groups to date include:
Multicultural Forum
Pride Forum
Women's Forum
Multigenerational Forum
Inclusion, Diversity & Equity
Snapshot
Inclusion
The Inclusion Steering Committee is the organizational governance body responsible for understanding our inclusion strengths and opportunities as well as guiding inclusion strategies that are executed across the organization.
Through the work of our Inclusion Steering Committee and Business Resource Groups, we aim to build a strong sense of community where employees feel heard and achieve a sense of fulfillment through their work experiences. The accountability for employee and management inclusivity is rooted in our FM Global Competency model.
Managers and employees are provided with skills training, knowledge-building resources and experiences to strengthen our ability to demonstrate inclusive behavior in all of our interactions.
Diversity
FM Global values the expertise and perspectives of a diverse workforce at every level. We are focused on diverse recruiting to ensure representation at all levels of the organization. Female engineers have represented approximately 40% of all consultant engineer hires since 2016.
We have implemented a thorough succession process focused on talent development while considering diversity throughout.
We have established strong collegiate and professional partnerships that provide a robust set of perspectives to help drive business success and help all employees learn from each other and grow. Our relationships include: National Society of Black Engineers (NSBE), Society of Asian Scientists and Engineers (SASE), Society of Hispanic Professional Engineers (SHPE), Society of Women Engineers (SWE), Women of Color STEM (WOC STEM).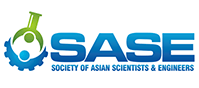 Equity
We are diligent about ensuring pay equality. We do so by periodically analyzing gender and race-based pay to ensure fairness.
At a management level, all managers are educated in fair employment practices as well as skills training to mitigate unconscious bias.
FM Global is an Equal Opportunity Employer and is committed to attracting, developing and retaining a diverse workforce. We recognize that all people bring different qualities, abilities, skills, knowledge, experiences, and perspectives to work and valuing and making the most of these differences improves the workplace for individuals and enhances FM Global's overall performance.